ROW 12 Plenary Panelists
---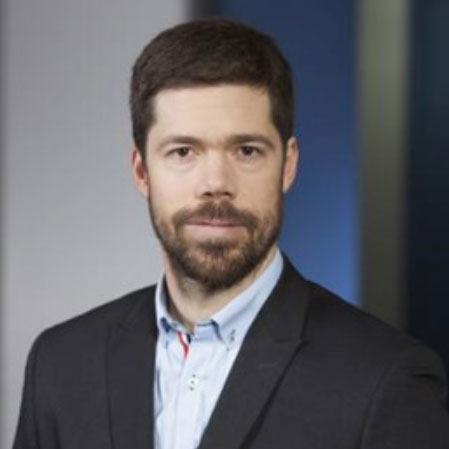 David Huard, PhD
Specialist, Climate Scenarios and Service
Co-coordinator, Energy program, Ouranos
550 Rue Sherbrooke Ouest
Tour Ouest, 19e étage
Montréal, Québec H3A 1B9
(514) 282-6464 #276 office
(418) 446-0549 cell
huard.david@ouranos.ca
Dr. David Huard is a specialist on climate scenarios and services and coordinates the energy program at Ouranos, a consortium on regional climatology. He has also worked as a consultant, providing scientific solutions to academics, governments and public utilities in the fields of Arctic sea ice modeling, hydrological forecasting, extreme event probabilities and climate data analysis.
Dr. Huard works at the interface between energy sector professionals and climate scientists, relaying the needs of energy professionals to academia, while also translating science advances into climate products and services that can be used by engineers and decision-makers. His mandate is to understand climate related risks to energy sector activities and support efforts to implement evidence-based adaptation measures that reduce exposure to hazards or build resilience in the face of extreme events.  He has taught at the college level and at l'Université du Québec à Montréal and has worked as a scientific consultant to various companies, departments and agencies.
He holds a Doctorate in Water Science from INRS-ETE (Institut national de la recherche scientifique—eau, terre, environnement) and has conducted postdoctoral studies on modeling sea ice at McGill University.
---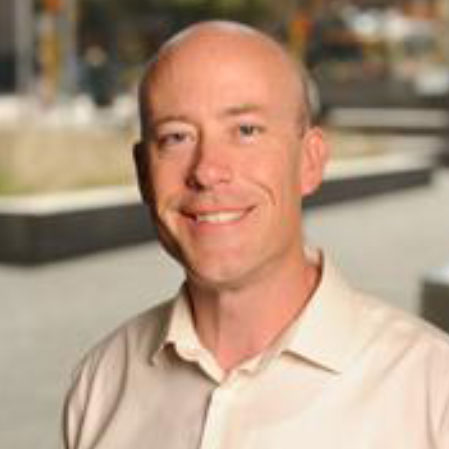 Fletcher Johnson
Director, Vegetation Management and Ancillary Programs
Xcel Energy
825 Rice St
Saint Paul, MN 55117
(651) 229-2485 office
(612) 418-9761 cell
Fletcher.L.Johnson@xcelenergy.com
Fletcher Johnson is the Director of Xcel Energy's Vegetation Management & Ancillary Programs (VMAP) department for Xcel Energy. Vegetation Management includes management of approximately 50,000 miles of electric distribution, 20,000 miles of electric transmission, as well as substation and gas sites utilizing over 600 contracted line clearance workers. Ancillary Programs includes wood pole inspection and treatment for approximately 1.7M distribution and 320k transmission poles.
This work is spread across the company's diverse, 8-state geographic territory from the temperate forests of Wisconsin, mountains of Colorado, plains and agricultural areas, arid conditions of the Texas' panhandle, and urban areas throughout.  Working with Xcel Energy for the last 20 years and with a great staff has brought the most learning. He believes you always need to be looking for new or innovative ways to perform the routine work.
He has a B.S. in Urban Forestry from the University of Minnesota and holds various vegetation related credentials and certifications
---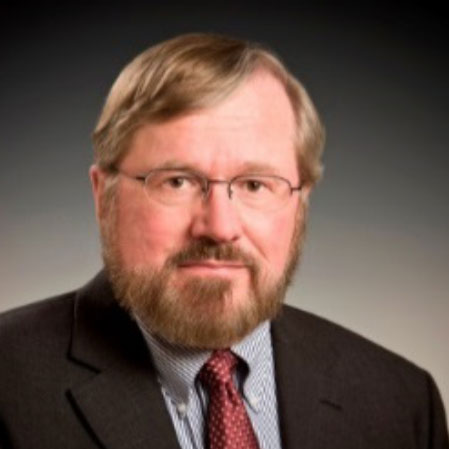 Thomas G. Krzewinski
Principal and Senior Geotechnical Engineering Consultant
Golder Associates, Inc.
2121 Abbott Road, Suite 100
Anchorage, AK 99507
(907) 344-6001 office
(907) 230-2791 cell
tkrzewinski@golder.com
Mr. Krzewinski is an internationally recognized expert in the field of Cold Regions Geotechnical Engineering, with over 40 years of experience.  He has considerable experience with geotechnical engineering investigations, laboratory testing and facility/infrastructure design projects for heavily loaded foundations and familiarity with geotechnical conditions throughout the Northern Reaches of North America. His experience includes work on large infrastructure and industrial development projects such as the Trans Alaska Pipeline System (TAPS), the Red Dog Mine in Northwestern Alaska, many ADOT&PF transportation projects, railroad facilities, and hundreds of structures and earth embankments.
He holds a B.S. in Civil Engineering from the University of Minnesota and has completed Graduate Studies of Soils Engineering, Materials Engineering and Geology at the University of Minnesota and Graduate Studies in Arctic Engineering and Earthquake Engineering at the University of Alaska.
---
Jeff Lukas
Research Integration Specialist
University of Colorado
CIRES 216 UCB
Boulder, Colorado 80309-0216
lukas@colorado.edu
Office: 303-735-2698
Cell: 720-633-1944
Mr. Lukas is Senior Associate Scientist with the Western Water Assessment (WWA), a NOAA-supported program within the Cooperative Institute for Research in Environmental Sciences (CIRES) at the University of Colorado Boulder. For the past 20 years, he has collaborated with natural resource managers and other decision-makers in the Rocky Mountain West to identify and assess climate-related vulnerabilities and help them prepare for an uncertain climate future. He was lead author of the 2014 Climate Change in Colorado report for the Colorado Water Conservation Board, summarizing the latest science on observed climate trends and future climate projections for the state.
He has diverse experience working with forest managers in the Rocky Mountain region to better understand disturbance and vegetation change, particularly in light of climate variability and climate change. This work has included conducting tree-ring studies of fire history and stand development, synthesizing research on recent bark beetle epidemics, and examining the potential future impacts of climate change on forests.
He holds a B.A. in Geography from the University of Colorado Boulder and an M.S. in Forestry from the University of Montana.
---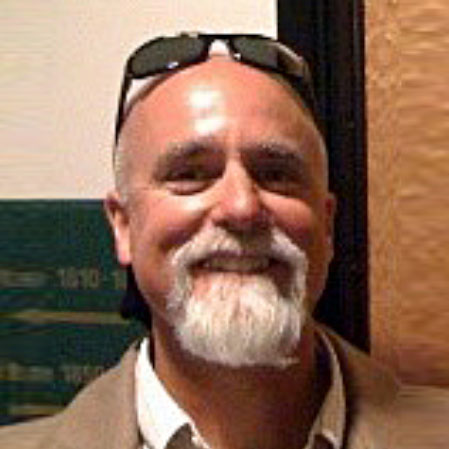 Randy Lyle
Fire Program Manager
San Diego Gas & Electric
8326 Century Park Court
San Diego, CA 92123
(619).964.7460 cell
rlyle@semprautilities.com
Mr. Lyle manages the Fire Science and Coordination program under the Director of San Diego Gas and Electric's Fire Science and Climate Adaptation group. He was first employed as a Fire Coordinator with the company in 2007. The Fire Coordination group of five retired fire professionals provides a conduit between the utility and first responders and serves the company as Subject Matter Experts for all things fire.
His previous experience was with the California Department of Forestry and Fire Protection (CAL FIRE) where he retired as a Division Chief after thirty-two years of service covering all aspects of wildland fire prevention and control. Mr. Lyle was involved at the programmatic level with the California Fire Plan, GIS and fire aviation.
Recently, Mr. Lyle helped shape the California Public Utility Commission's effort to produce a new High Fire Threat District Map. This map is now in use to determine where regulations governing electric utility design, construction and operation apply across the landscape.
His past Incident Command System (ICS) qualifications included Incident Commander, Operations Section Chief, Air Operations Branch Director, and Agency Representative and he was a Unified IC on the 2003 Cedar Fire in San Diego [for the first three days]. Mr. Lyle has been closely involved in Wildfire Control Operations for the past forty-four Fire Seasons and he brings a unique perspective to the tactical and strategic aspects of the impact of climate change on the frequency and intensity of wildfire.
---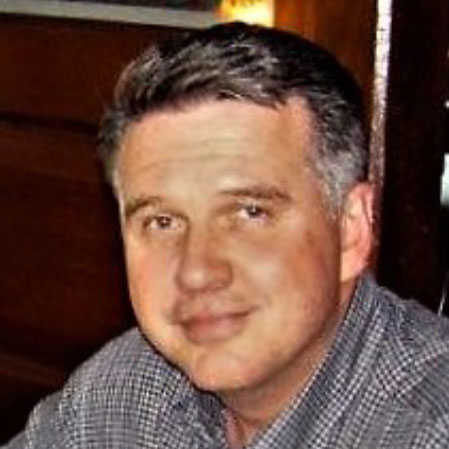 Jim Martin PhD
Chief, Gas Branch 3
Federal Energy Regulatory Commission
888 First Street NW
Washington, DC 20426
(202) 502-8045 office
(703) 258-2431 cell
James.Martin@ferc.gov
Dr. Martin is the branch chief for Gas Branch 3 in the Division of Gas, Environment, and Engineering, Office of Energy Projects, Federal Energy Regulatory Commission (FERC). He has worked for FERC for 20 years.  Prior to becoming branch chief in 2011, he managed the environmental review of several large pipeline projects and served as the Coastal Resource Manager for the Division.  Dr. Martin is an environmental scientist with special experience in wetlands and aquatic resource issues.
He has two Masters' degrees in Environmental Science and Public Policy from Indiana University and a PhD in Environmental Science from George Mason University.
---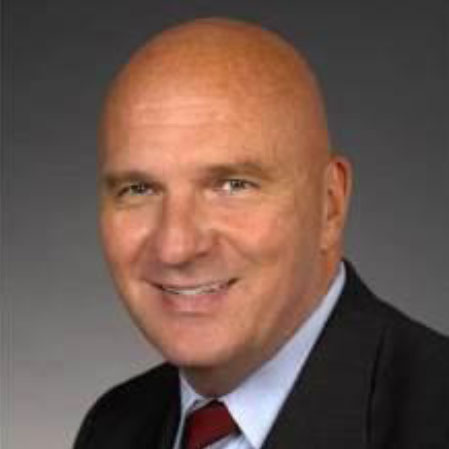 Dale Sands
International, Independent Consultant
23010 Thornhill Court
Deer Park, Illinois 60010
(847) 726-1648 office
(847) 922-2716 cell
mdalesands@aol.com
Dale Sands worked with leading engineering firms of CH2M, AECOM and ABB for nearly thirty years in a wide range of executive leadership roles. At CH2M, Mr. Sands was the Senior Vice President of Global Practices for the Private Sector Division. Mr. Sands left CH2M at the time of the acquisition by Jacobs Engineering in forming his own independent consulting organization.
At AECOM for nearly 20 years, Mr. Sands was Senior Vice President, in charge of the Global Practices for the Environmental Business Line, and for two separate, two-year assignments was Managing Director of Europe based in London (2001 to 2003), and then Managing Director of Europe, Middle East and Africa from 2012 to 2014. He provided overall leadership for comprehensive engineering, environmental and climate adaptation services. Mr. Sands has lived and traveled internationally and has experience in 65 countries. For ABB, Mr. Sands was President, ABB Environmental Services, and Managing Director of Industrial Environmental Services globally.
Mr. Sands is Chair, United Nations ARISE Network – United States. ARISE is a private sector organization focused on the Sendai Framework disaster risk reduction goals. He is a contributing author to the Fourth National Climate Assessment Report: Climate Change Impacts, Risks and Adaptation in the United States (Draft issued in Fall, 2017).  Mr. Sands has served as Vice Chair, United Nations' Private Sector Advisory Group for International Strategy for Disaster Risk Reduction (2013 – 2015) and was a Board member. While Vice Chair, UNISDR Private Sector membership grew to 100 companies/42 countries. With IBM, he developed the first Disaster Resilience Scorecard based on the UN's Ten Essential for Disaster Risk Reduction-an innovative tool to assess preparedness of communities to respond and recover from natural disasters. The Scorecard received international acclaim including the Notre Dame Climate Adaptation Index 2015 Prize.
Mr. Sands is a frequently invited speaker to international climate and environmental conferences. He has 40 years of environmental experience, including authoring 50 technical publications and presentations. Additionally, he is the elected Mayor of The Village of Deer Park, Illinois (2017-2021). He earned a B.S. in Chemistry from Central Michigan University, a M.S. in Environmental Science from the University of Michigan and a M.B.A. from California State University East Bay.
---
Allen Crabtree
ROW 12 Plenary Panel Moderator
703 Bridgton Road
Sebago, ME 04029
(207) 787-2730 home
(207) 653-9271 cell
crabtree@crabcoll.com
Allen Crabtree's career spans nearly 50 years in the field of environmental planning, resource management and regulatory negotiation and compliance enforcement.  He served as a strategist in senior positions with state and federal environmental regulators, as a consultant to resource developers and energy managers, and as a regulatory policy analyst.  He played an active role in developing environmental regulatory standards governing infrastructure expansion and in ensuring compliance with these regulatory policies, including negotiating complex consent agreements and regulations.
In his long environmental career, Mr. Crabtree applied his expertise to a broad range of assignments, from preparing facility siting studies and environmental impact reports for the energy and water supply industries to developing effective regulatory compliance strategies and mitigation programs for land use developers.  He has extensive experience of the complex process of maintaining the balance between economic growth and the protection of sensitive plant and animal habitats and aquatic ecosystems.  He has successfully developed plant and wildlife management programs, designed wetland and aquatic habitat restoration plans, and prepared water quality management programs.
His positions have included Senior Vice President for Environment with Resource Management International, Group Manager for Normandeau Associates, Inc., Executive Director of the New Hampshire Fish and Game Department, and positions with the Michigan Department of Natural Resources, Michigan Public Service Commission, and Federal Power Commission.  Most recently he was an independent consultant with Navigant Consulting.  He holds a BS in Forestry from the University of New Hampshire and an MS in Resource Management from Michigan State University.