Allen Crabtree
ROW 12 Plenary Panel Moderator
Allen Crabtree's career spans nearly 50 years in the field of environmental planning, resource management and regulatory negotiation and compliance enforcement.  He served as a strategist in senior positions with state and federal environmental regulators, as a consultant to resource developers and energy managers, and as a regulatory policy analyst.  He played an active role in developing environmental regulatory standards governing infrastructure expansion and in ensuring compliance with these regulatory policies, including negotiating complex consent agreements and regulations.
In his long environmental career, Mr. Crabtree applied his expertise to a broad range of assignments, from preparing facility siting studies and environmental impact reports for the energy and water supply industries to developing effective regulatory compliance strategies and mitigation programs for land use developers.  He has extensive experience of the complex process of maintaining the balance between economic growth and the protection of sensitive plant and animal habitats and aquatic ecosystems.  He has successfully developed plant and wildlife management programs, designed wetland and aquatic habitat restoration plans, and prepared water quality management programs.
Mr. Crabtree's positions have included Senior Vice President for Environment with Resource Management International, Group Manager for Normandeau Associates, Inc., Executive Director of the New Hampshire Fish and Game Department, and positions with the Michigan Department of Natural Resources, Michigan Public Service Commission, and Federal Power Commission.  Most recently he was an independent consultant with Navigant Consulting.  He holds a B.S. in Forestry from the University of New Hampshire and an M.S. in Resource Management from Michigan State University.
---
Nolan Doesken 
State Climatologist for Colorado, Colorado Climate Center, Colorado State University
Nolan Doesken is the State Climatologist for Colorado at the Colorado Climate Center at Colorado State University.  Nolan began his work as a climatologist at CSU in 1977 and was appointed State Climatologist in 2006. He is fascinated with climate monitoring and long-term climate trends, but pays particularly close attention to precipitation including floods and drought.
After the Fort Collins flash flood of 1997, Mr. Doesken established a volunteer rain gauge network to track and map precipitation. This project — the Community Collaborative Rain, Hail and Snow network (CoCoRaHS) — has over 20,000 volunteers in all 50 states and has now spread into Canada, Puerto Rico, U.S. Virgin Islands and The Bahamas.
He holds a B.S. in Atmospheric Science from the University of Michigan and the University of Illinois
---
David Huard, Ph.D.
Specialist, Climate Scenarios and Services, Co-coordinator, Energy program, Ouranos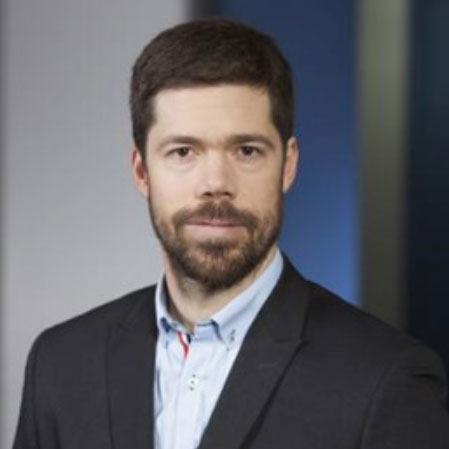 Dr. David Huard is a specialist on climate scenarios and services and coordinates the energy program at Ouranos, a consortium on regional climatology. He has also worked as a consultant, providing scientific solutions to academics, governments and public utilities in the fields of Arctic sea ice modeling, hydrological forecasting, extreme event probabilities and climate data analysis.
Dr. Huard works at the interface between energy sector professionals and climate scientists, relaying the needs of energy professionals to academia, while also translating science advances into climate products and services that can be used by engineers and decision-makers. His mandate is to understand climate related risks to energy sector activities and support efforts to implement evidence-based adaptation measures that reduce exposure to hazards or build resilience in the face of extreme events.  He has taught at the college level and at l'Université du Québec à Montréal and has worked as a scientific consultant to various companies, departments and agencies.
He holds a Doctorate in Water Science from INRS-ETE (Institut National de la Recherche Scientifique—Eau, Terre, Environnement) and has conducted postdoctoral studies on modeling sea ice at McGill University.
---
Fletcher Johnson
Director, Vegetation Management and Ancillary Programs, Xcel Energy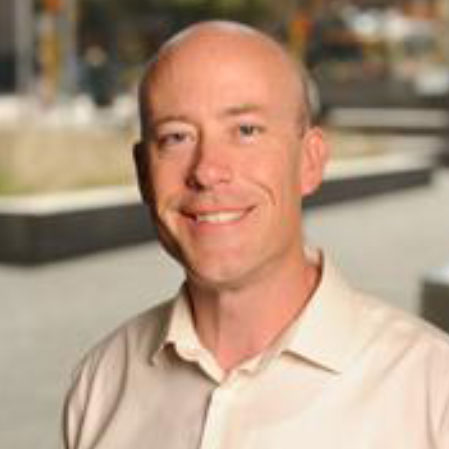 Fletcher Johnson is the Director of Xcel Energy's Vegetation Management & Ancillary Programs (VM&AP) department. This includes oversight of over 600 contracted line clearance workers and Ancillary Programs that includes wood pole inspection and treatment with a great staff spread across the 8 states. Working with Xcel Energy for the last 20 years has brought the most learning. He believes you always need to be looking for new or innovative ways to perform the routine work.
He has a B.S. in Urban Forestry from the University of Minnesota and holds various vegetation related credentials and certifications
---
Thomas G. Krzewinski
Principal and Senior Geotechnical Engineering Consultant, Golder Associates, Inc.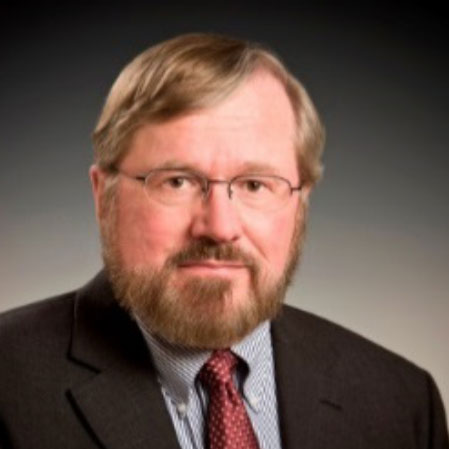 Mr. Krzewinski is an internationally recognized expert in the field of Cold Regions Geotechnical Engineering, with over 40 years of experience.  He has considerable experience with geotechnical engineering investigations, laboratory testing and facility/infrastructure design projects for heavily loaded foundations and familiarity with geotechnical conditions throughout the Northern Reaches of North America. His experience includes work on large infrastructure and industrial development projects such as the Trans Alaska Pipeline System (TAPS), the Red Dog Mine in Northwestern Alaska, many ADOT&PF transportation projects, railroad facilities, and hundreds of structures and earth embankments.
He holds a B.S. in Civil Engineering from the University of Minnesota and has completed Graduate Studies of Soils Engineering, Materials Engineering and Geology at the University of Minnesota and Graduate Studies in Arctic Engineering and Earthquake Engineering at the University of Alaska.
---
Jim Martin, Ph.D.
Chief, Gas Branch 3, Federal Energy Regulatory Commission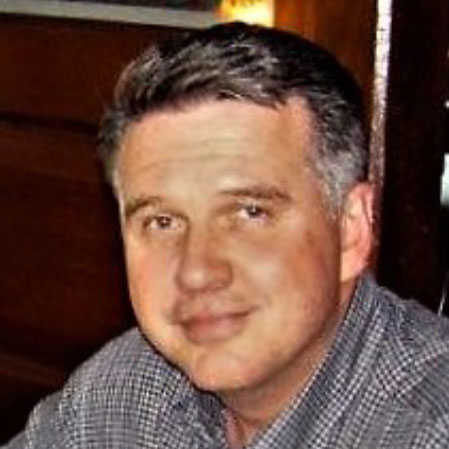 Dr. Martin is the branch chief for Gas Branch 3 in the Division of Gas, Environment, and Engineering, Office of Energy Projects, Federal Energy Regulatory Commission (FERC). He has worked for FERC for 20 years.  Prior to becoming branch chief in 2011, he managed the environmental review of several large pipeline projects and served as the Coastal Resource Manager for the Division.  Dr. Martin is an environmental scientist with special experience in wetlands and aquatic resource issues.
He has Masters' degrees in Environmental Science and Public Policy from Indiana University and a Ph.D. in Environmental Science from George Mason University.
---
Randy Lyle
Fire Program Manager, San Diego Gas & Electric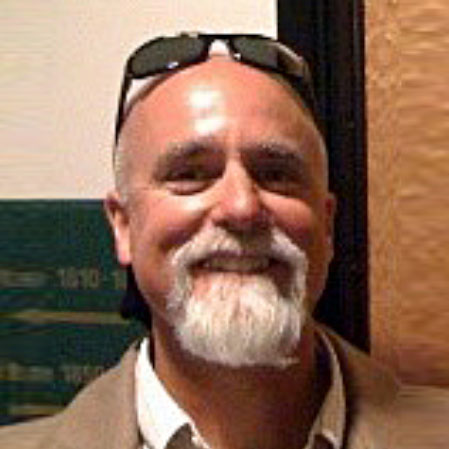 Mr. Lyle manages the Fire Science and Coordination program under the Director of San Diego Gas and Electric's Fire Science and Climate Adaptation group. He was first employed as a Fire Coordinator with the company in 2007. The Fire Coordination group of five retired fire professionals provides a conduit between the utility and first responders and serves the company as Subject Matter Experts for all things fire.
His previous experience was with the California Department of Forestry and Fire Protection (CAL FIRE) where he retired as a Division Chief after thirty-two years of service covering all aspects of wildland fire prevention and control. Mr. Lyle was involved at the programmatic level with the California Fire Plan, GIS and fire aviation.
Recently, Mr. Lyle helped shape the California Public Utility Commission's effort to produce a new High Fire Threat District Map. This map is now in use to determine where regulations governing electric utility design, construction and operation apply across the landscape.
His past Incident Command System (ICS) qualifications included Incident Commander, Operations Section Chief, Air Operations Branch Director, and Agency Representative and he was a Unified IC on the 2003 Cedar Fire in San Diego [for the first three days]. Mr. Lyle has been closely involved in Wildfire Control Operations for the past forty-four Fire Seasons and he brings a unique perspective to the tactical and strategic aspects of the impact of climate change on the frequency and intensity of wildfire.