13th INTERNATIONAL SYMPOSIUM
OCTOBER 9-13, 2022

| CHARLOTTE, NC

PROMOTING THE 13th ENVIRONMENTAL CONCERNS IN RIGHTS-OF-WAY MANAGEMENT SYMPOSIUM 
We're excited to see you at the 13th Environmental Concerns in Rights-Of-Way Management Symposium in Charlotte, NC Oct. 9th – 13th 2022 and we'd love to meet your connections and colleagues, too! Thank you for helping us spread the word about this exciting event.
Ways You Can Promote the Conference
Provide details in your newsletter.
Add the conference to your organization's calendar.
Add conference messaging to your email signature.
Promote the event through relevant social media channels. Be sure to use #ROW13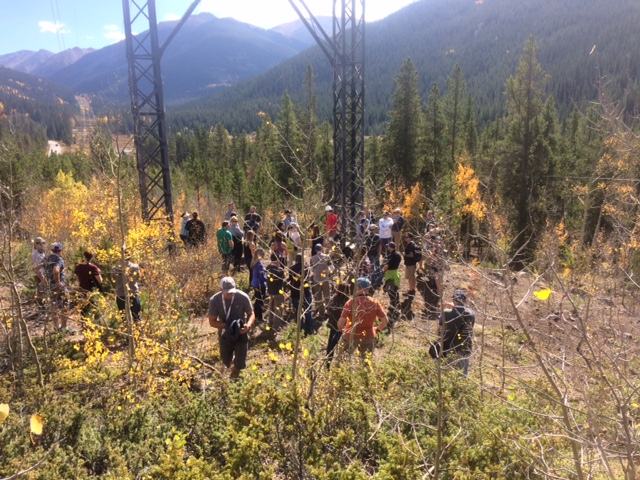 Promotional Language
With approximately 500 million trees running adjacent and under electric distribution and transmission lines, utility vegetation managers play a vital role in maintaining both urban and traditional forests. Don't miss out on this opportunity to network with and learn from industry experts at the premier learning and engagement event in the world for utility vegetation managers.
At this event you will:
Be involved in discussions on environmental impacts
Learn about stewardship & best management practices
Find out what's trending
Take advantage of professional development opportunities
Earn CEUs
Network and connect with industry leaders
Engage with potential partners at the trade show from utilities, government agencies, consulting firms and universities
Be educated in new research findings and information
Calendar Posting Information
Who Attends
Academic and industry researchers; rights-of-way managers, environmental specialists, wildlife managers and sustainability officers representing the electric, pipeline, roadside and other industries; government regulators and land management agencies; environmental NGO's; construction and maintenance contractors and consultants; and all others interested in understanding and mitigating environmental concerns associated with rights-of-way management.
What
The 13th Environmental Concerns in Rights-Of-Way Management Symposium in Charlotte, NC October 2022  is a forum for discussion of the environmental impacts which result from siting, constructing, using and maintaining rights-of-way. A second objective is to draw together and publish practical information on ways of reducing the environmental impacts and of developing multiple uses of rights-of-way which cross rural areas.
Where
Sheraton Charlotte / Le Meridien Hotel
555 South McDowell Street, Charlotte, NC, 28204, US
Find out pricing and reserve lodging online. (COMING SOON)
When
October 9-13, 2022
Registration and Cost
Coming Soon!